#1 Backup Management Platform for MSPs using Veeam
Probax is the revolutionary backup management platform that eliminates operational inefficiencies for MSPs using Veeam while proactively and automatically protecting against ransomware attacks.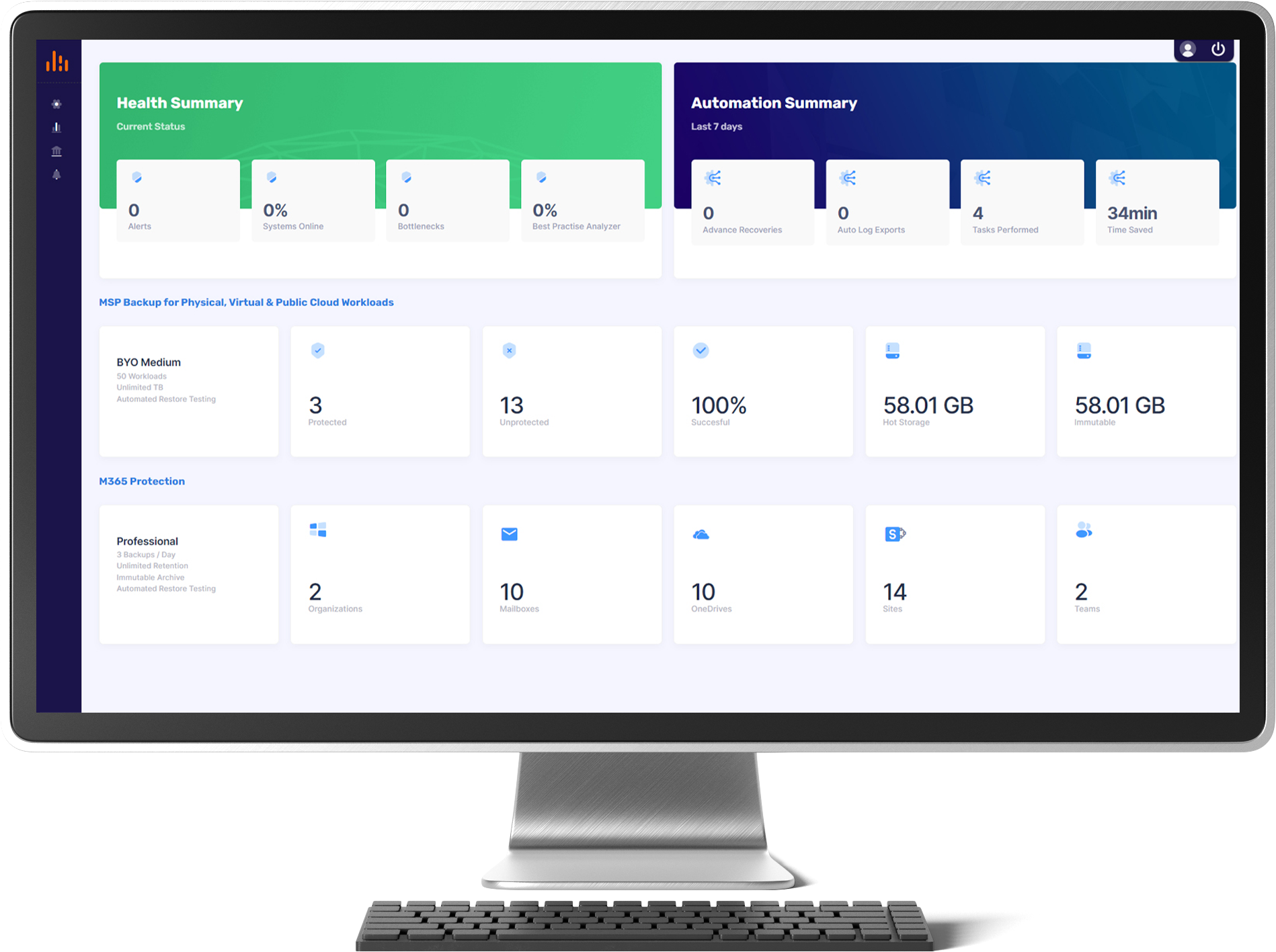 Trusted by hundreds of MSPs, VCSPs, VASPs and other Veeam Partners around the world
MSPs face significant data protection challenges
Everyday backup vendors fall short
MSPs can no longer simply partner with a backup vendor with a set-and-forget solution. They need an intelligent, proactive, flexible and meaningfully differentiated data protection solution to offer their end-user clients.
Complexity and unnecessary operational costs
With everyday backup vendors, MSPs are managing backup software that's only suited to Enterprise-sized clients, inflexible, technically complex, costly, and prevent data mobility. They need a simpler solution.
Ransomware - not if, but when
The threat of ransomware is ever-present. SMBs are averaging 3.4 weeks' recovery time with rudimentary backup solutions. They need to recover faster to avoid these unacceptable and costly RTOs.
Solving MSPs' greatest data protection challenges
Get the comprehensive and integrated backup management solution custom-built for MSPs like yours to deliver Backup-as-a-Service (BaaS) and Microsoft 365 protection.
Unlock so much more than just another backup tool. It's a best-in-class, comprehensive and easy-to-use platform like you've never seen before, delivering centralized management and automation across all your client backups, allowing for quicker responses and more proactive service strategies.
Stay in control, anytime, anywhere with Probax.
Veeam is the undisputed leader in data protection. Probax is #1 in Veeam innovation.
Get your MSP on the cutting edge of backup management.
Transforming backup for MSPs
MSP Backup
Seamlessly manage all your Veeam-protected client environments with a choice of BYO or bundled Veeam licenses and BYO or bundled Wasabi storage. Get centralized multi-client visibility, management and automation, flexible protection, data residency and portability, security and immutability.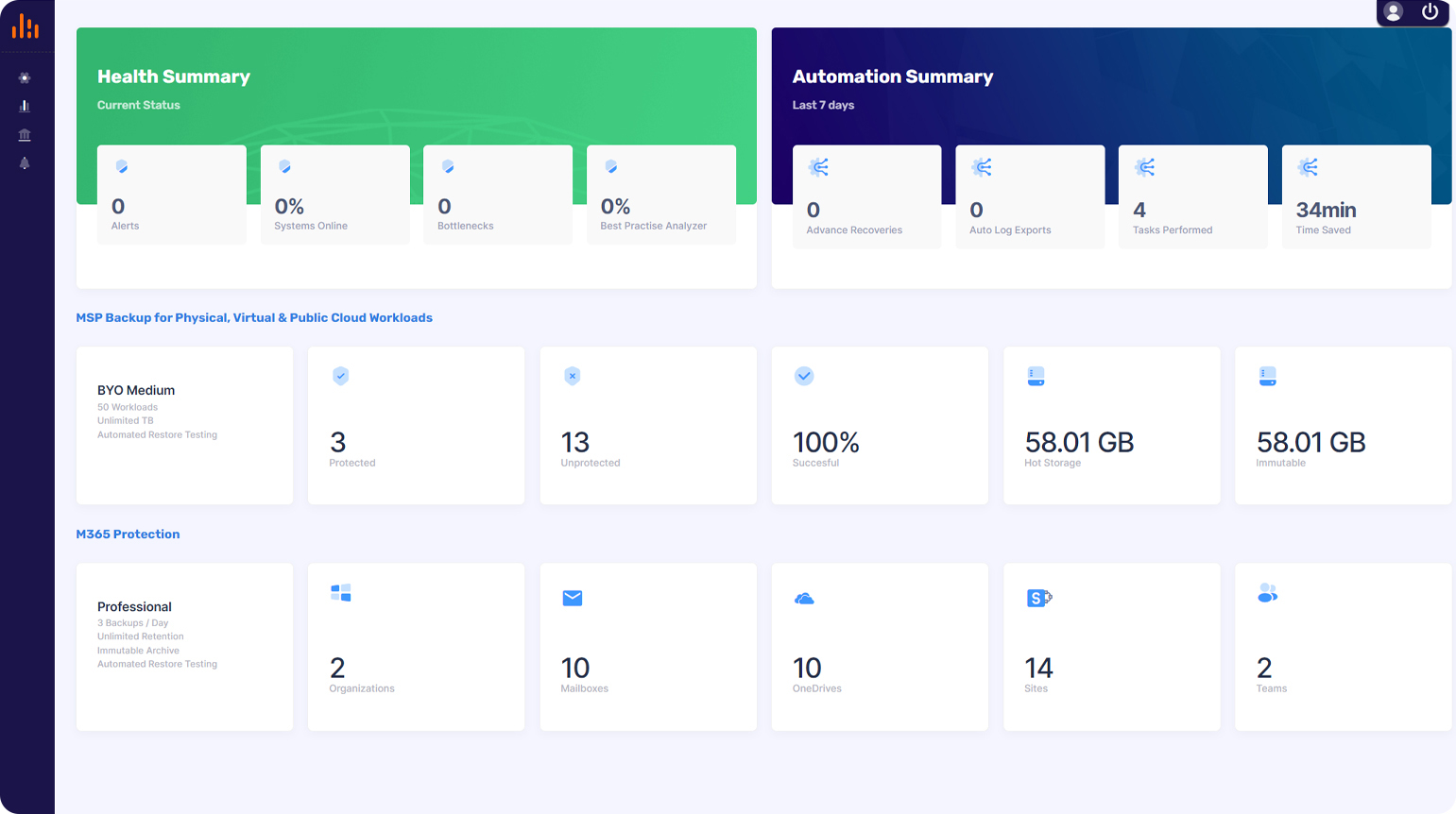 MSP Backup for Microsoft 365
The most reliable and powerful Microsoft 365 backup solution tailored for MSPs who want to reduce complexity and get more control, automation and straightforward storage, all from a centralized web portal. Our innovative recovery assurance keeps your MSP one step ahead of any client data loss event.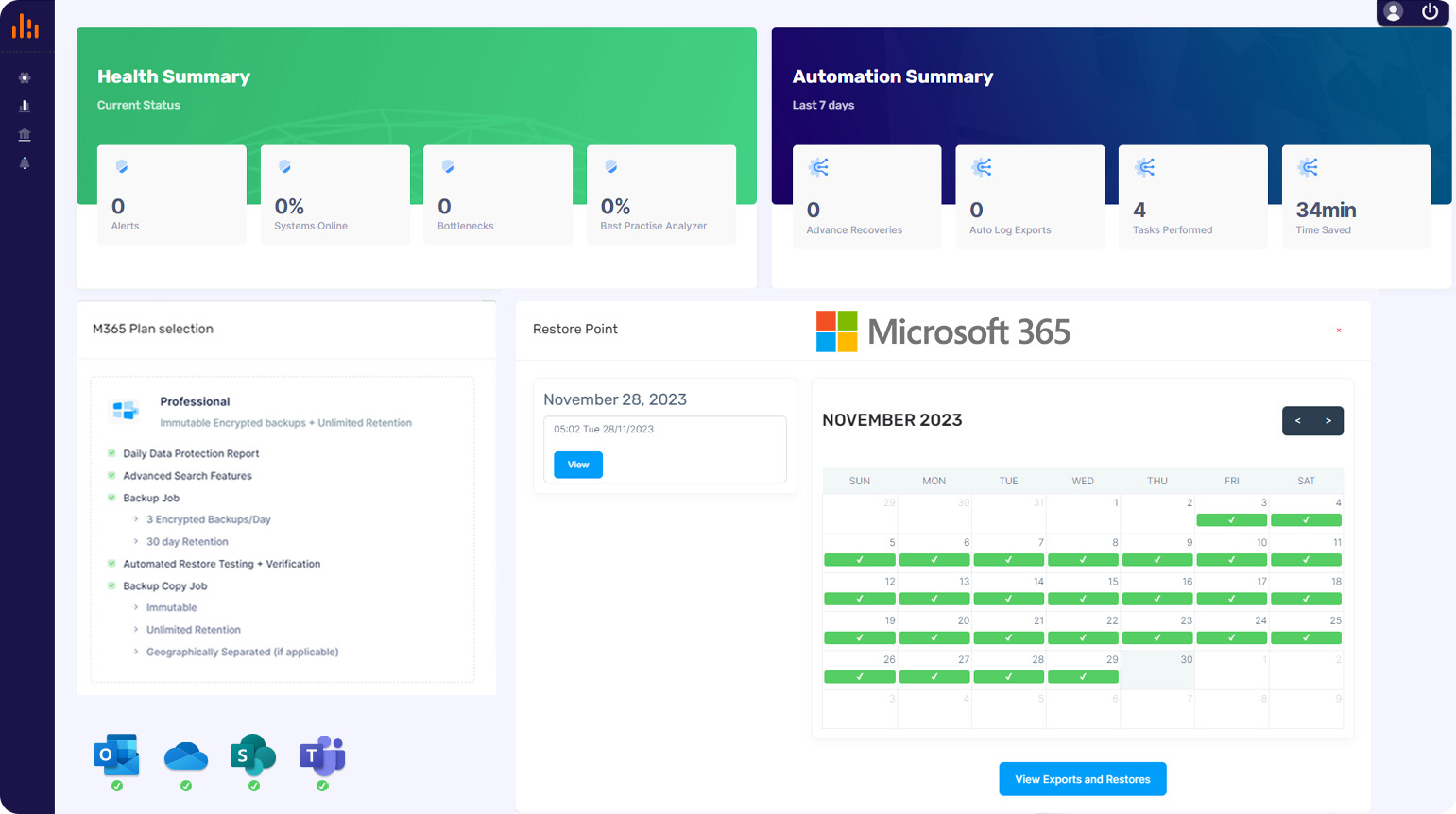 MSPs leverage unmatched benefits with Probax
Backup automation like you've never seen before
From advanced monitoring, automatic reporting and award-winning ransomware detection, to automatically deploying Veeam Backup & Recovery software to client environments with a simple click, this is data protection automation unlike you've ever seen before.

Transition from reactive break-fix to proactive prevention while eliminating operational inefficiencies.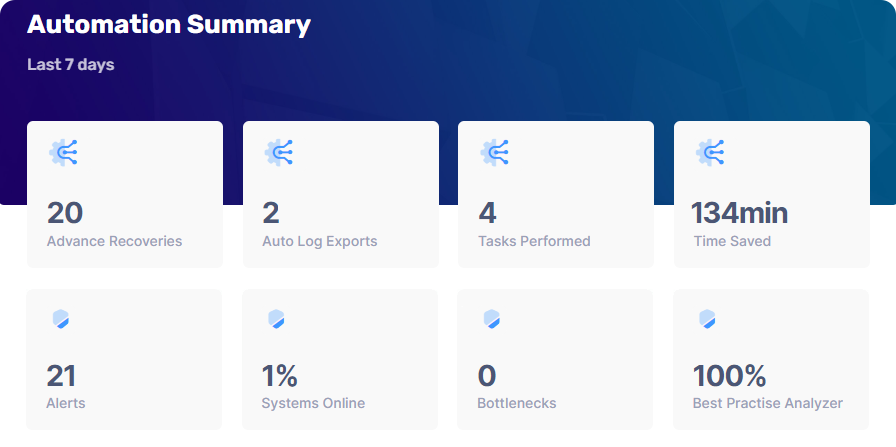 Get the "easy button" for Veeam
Veeam is the undisputed leader in data protection, according to the likes of Gartner.
Your clients deserve to have only the best solutions protecting their valuable data, but it can be challenging to manage Enterprise-grade Veeam-powered solutions across your client portfolio.
With Probax, MSPs get an easy-to-use backup management platform that simplifies Veeam, while delivering centralized management across all client backups, allowing for quicker responses and more proactive service strategies.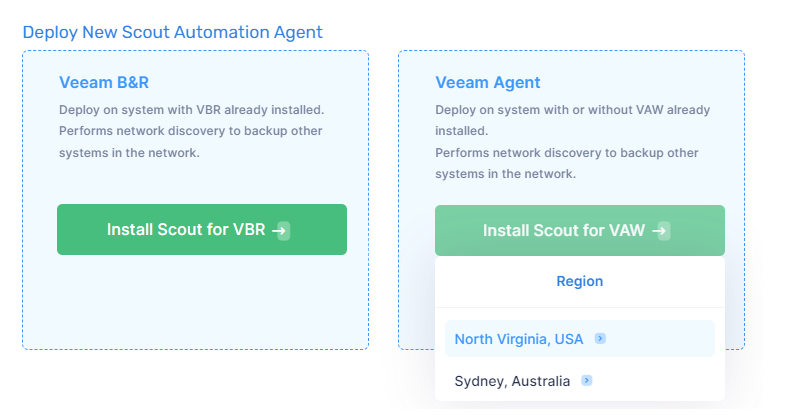 Data protection insights & company news
Stay ahead of the curve with all the data protection insights you need, plus all our news and announcements.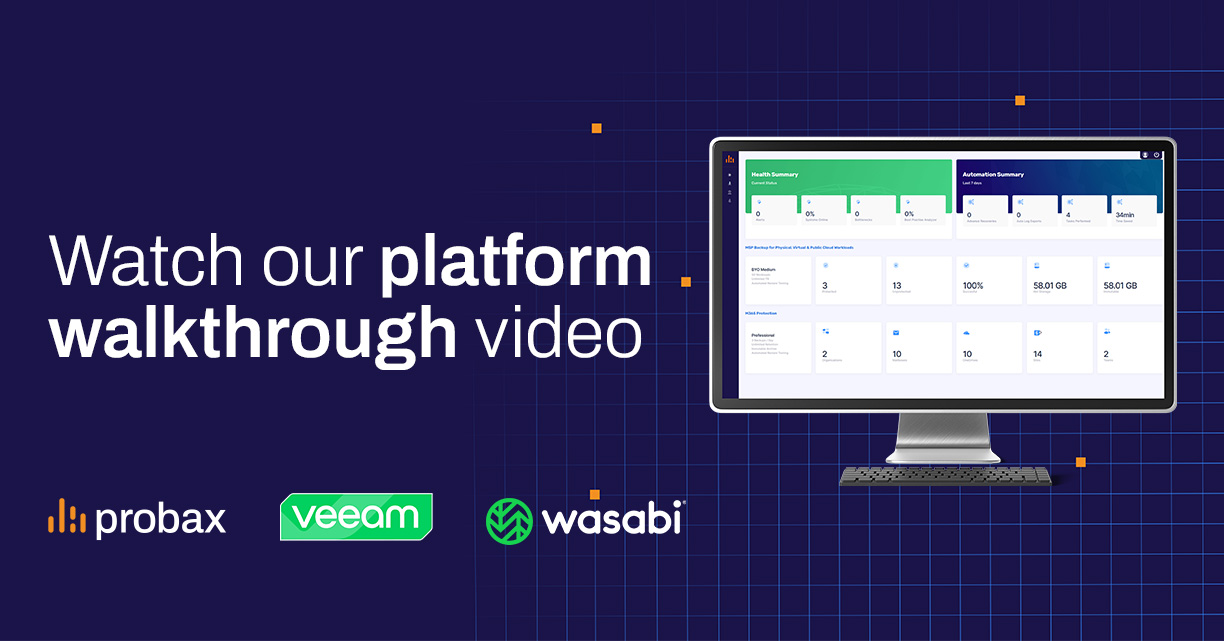 December 5 2023
A platform walkthrough video of MSP Backup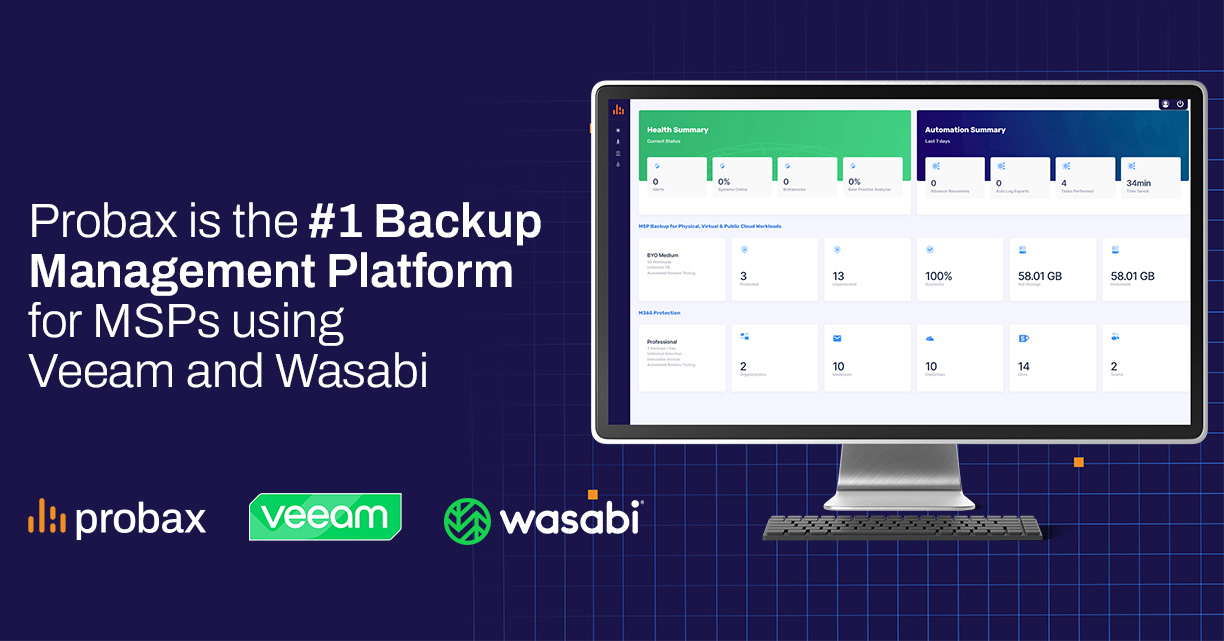 December 3 2023
Probax launches MSP Backup with Veeam and Wasabi