Cloud-to-cloud protection for Microsoft Exchange Online, SharePoint Online, OneDrive and Teams
Ransomware protection with end-to-end encryption and immutable backups
Automated test restores of every object type within each backup restore point
Microsoft 365 Backup that delivers innovative features for enhanced security and dependable restoration
More than just a backup tool, it's a complete Microsoft 365 backup management platform tailored for MSPs who want to reduce complexity and get more control, efficiencies and automation capability.
Say goodbye to the limitations you've experienced elsewhere.
With Probax MSP Backup for Microsoft 365, you're in complete control in just a few clicks
Get the high performance, scalability and cost efficiencies you need to grow your business, now and into the future.


Why back up Microsoft 365 data?
Microsoft 365 (formerly Office 365) enables your clients' businesses to work anywhere, anytime, without the need to host their own email, files and content management infrastructure. Even though Microsoft hosts the infrastructure, this doesn't replace your clients' responsibility of maintaining a backup of their business-critical Microsoft 365 data.
High availability reduces downtime risk but does not protect business data. To protect your clients' businesses, your clients need to back up their Microsoft 365 data regularly.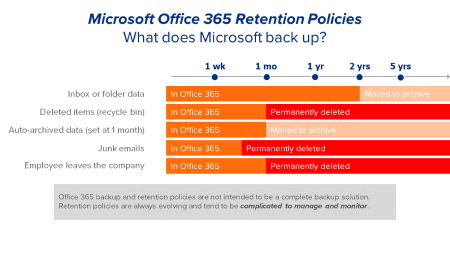 Seamlessly integrate Veeam with Wasabi from a centralized portal
Seamlessly integrating the power of Veeam Backup for Microsoft 365 and the cost-efficiency of Wasabi's hot cloud storage, you can deploy a seamless backup and storage experience, all managed from your centralized web portal.
Our innovative Recovery Assurance keeps you and your clients one step ahead of any data loss event. Automated random restores for every objecttype within the backup job ensure both the integrity of the backup image and dependable restoration.
What's more, MSPs can empower their SMB clients with a dedicated portal for end-user self-servicing, enhancing the customer experience.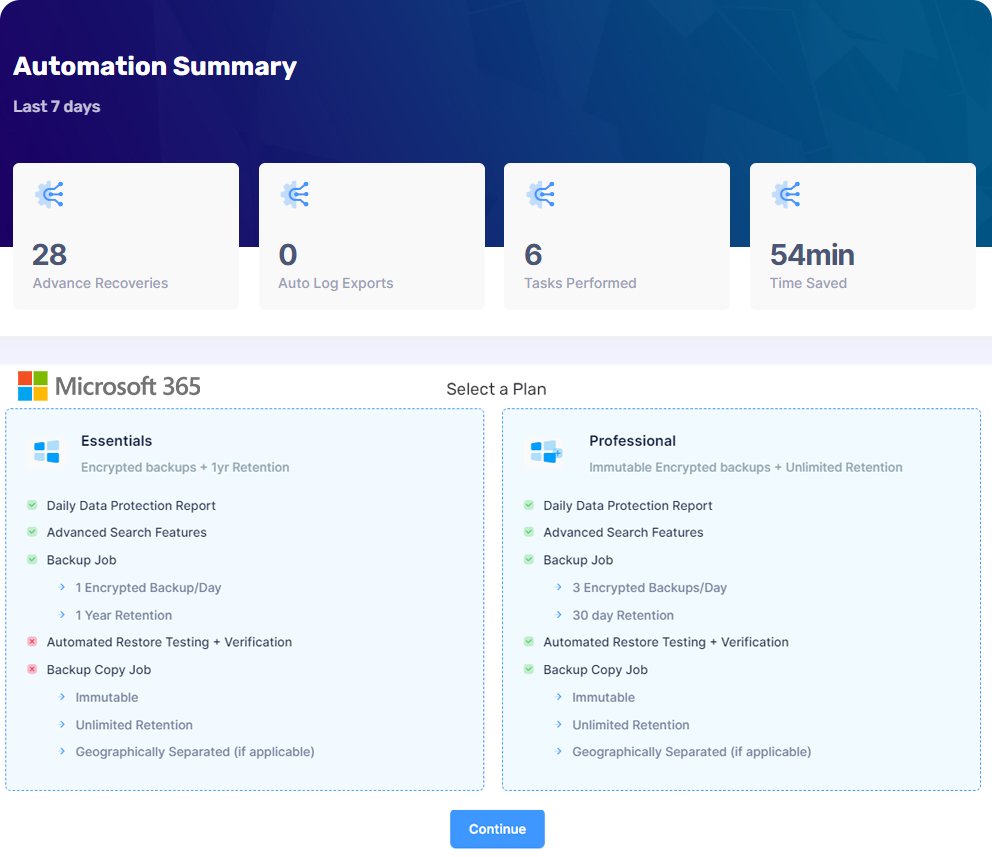 Innovative Features for Enhanced Security and Reliable Recovery
Comprehensive Microsoft 365 online backup safeguards your clients
Reliable 365 data backup and recovery for Outlook Mail, Contacts, Calendar, OneDrive, SharePoint and Teams for all your clients.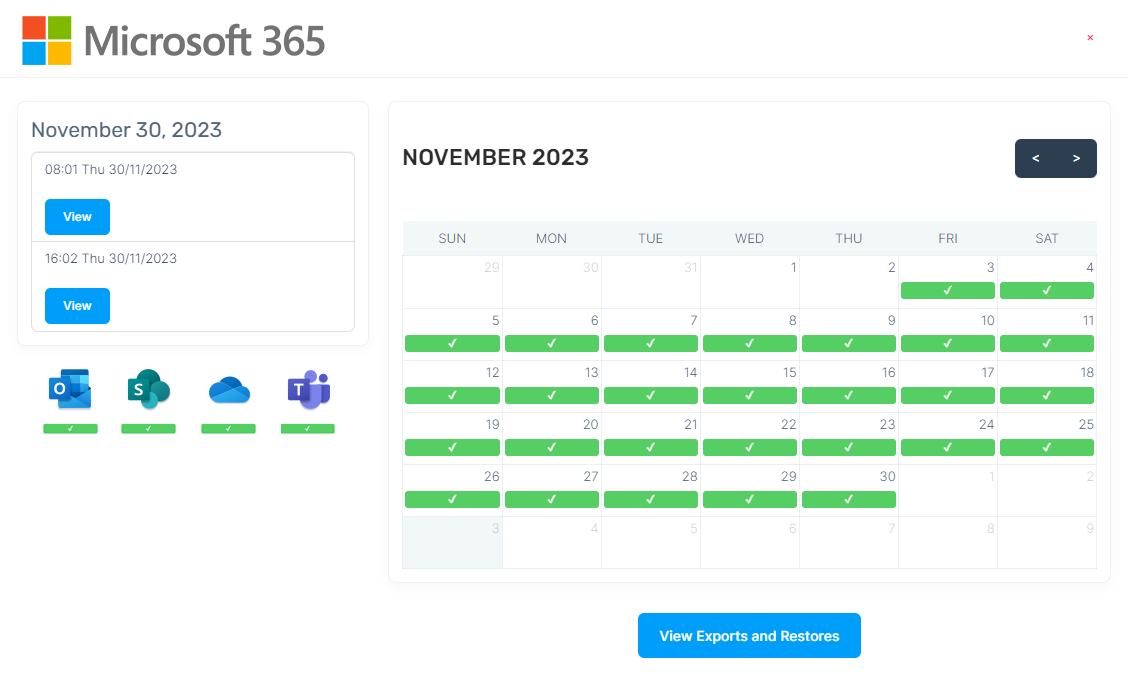 Advanced monitoring and reporting capabilities
Access advanced monitoring and reporting capabilities with an intuitive and easy to use centralized web console, providing total control over all your clients' M365 data, all managed from a centralized web console in a single pane of glass.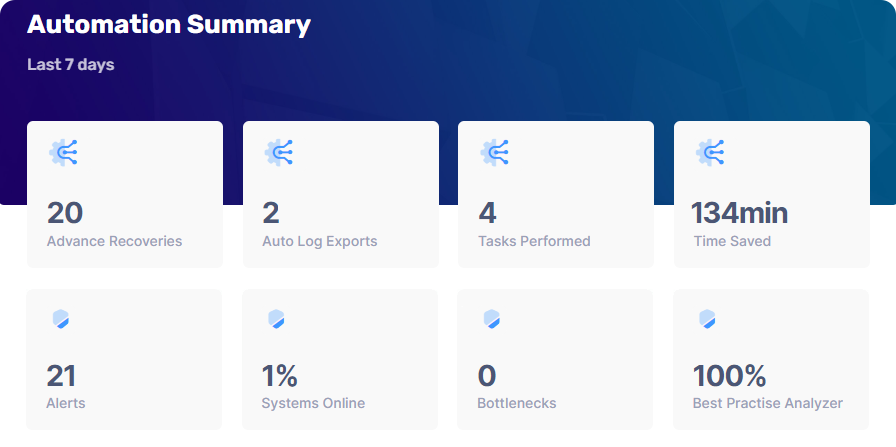 Intuitive self-service portal
Intuitive self-service portal for end users featuring rapid search-and-find functionalities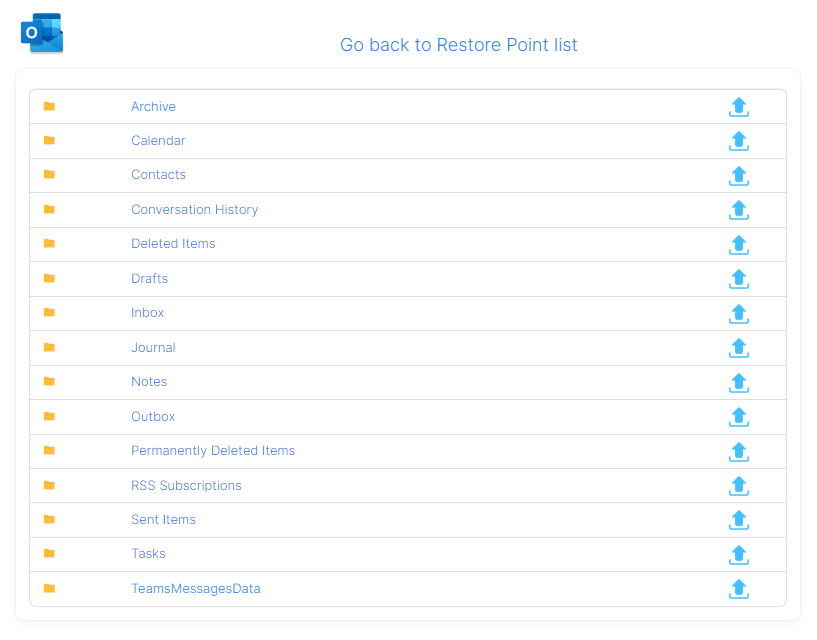 Leverage faster restores
Fast cloud-to-cloud restores with export to PST option.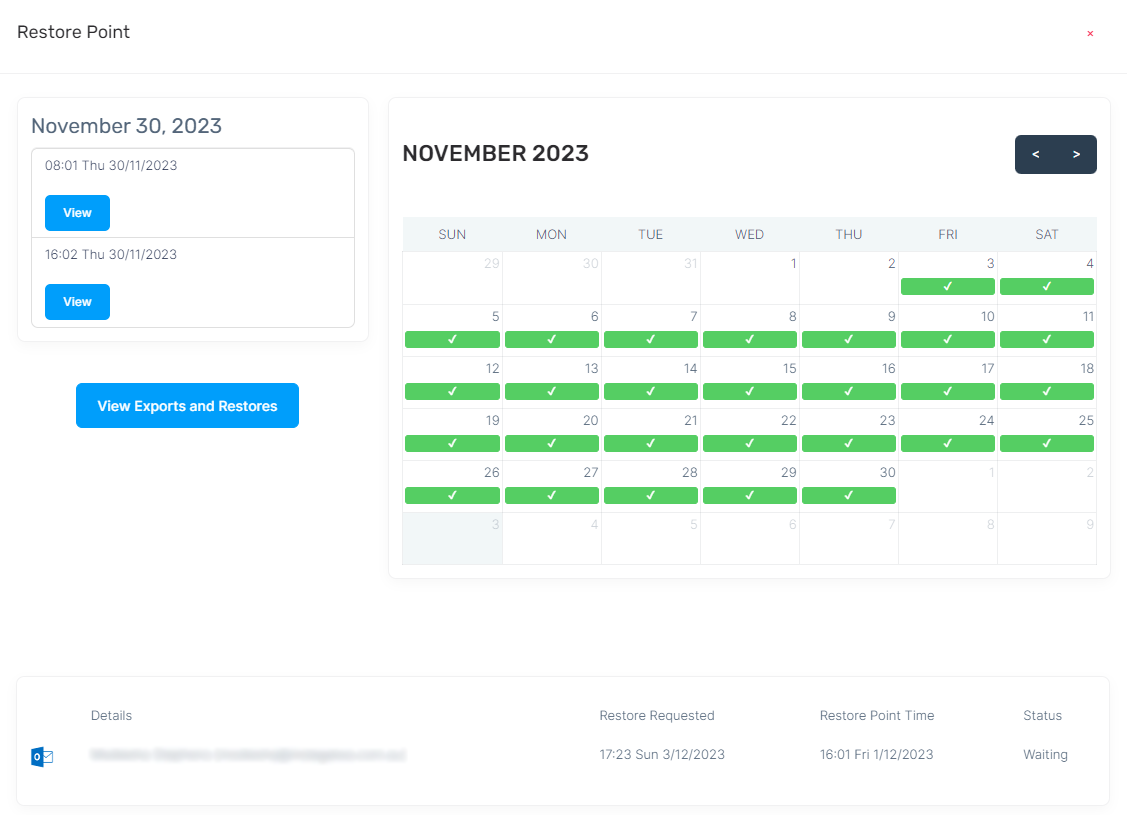 Restore flexibility
Access restore flexibility with granular recovery of individual objects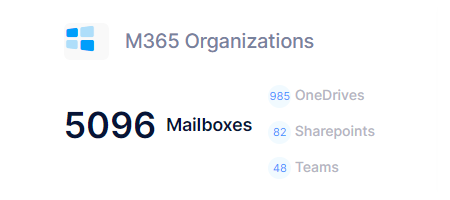 Unbeatable ransomware protection
Guarantee client data safety with end-to-end encryption and immutable backups.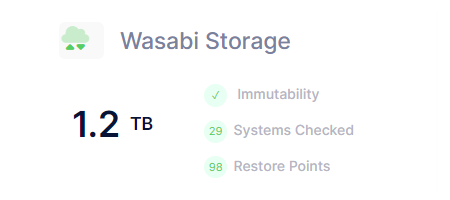 Automated health verification
Automated health verification preemptively counteracts data loss, with unmatched automated recovery testing for each backup restore point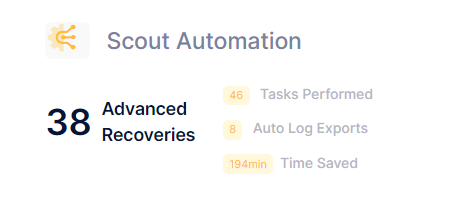 Maintain client compliance requirements with ease
Easily stay on top of client compliance requirements with fast search-and-find capabilities to meet regulatory or legal requests quickly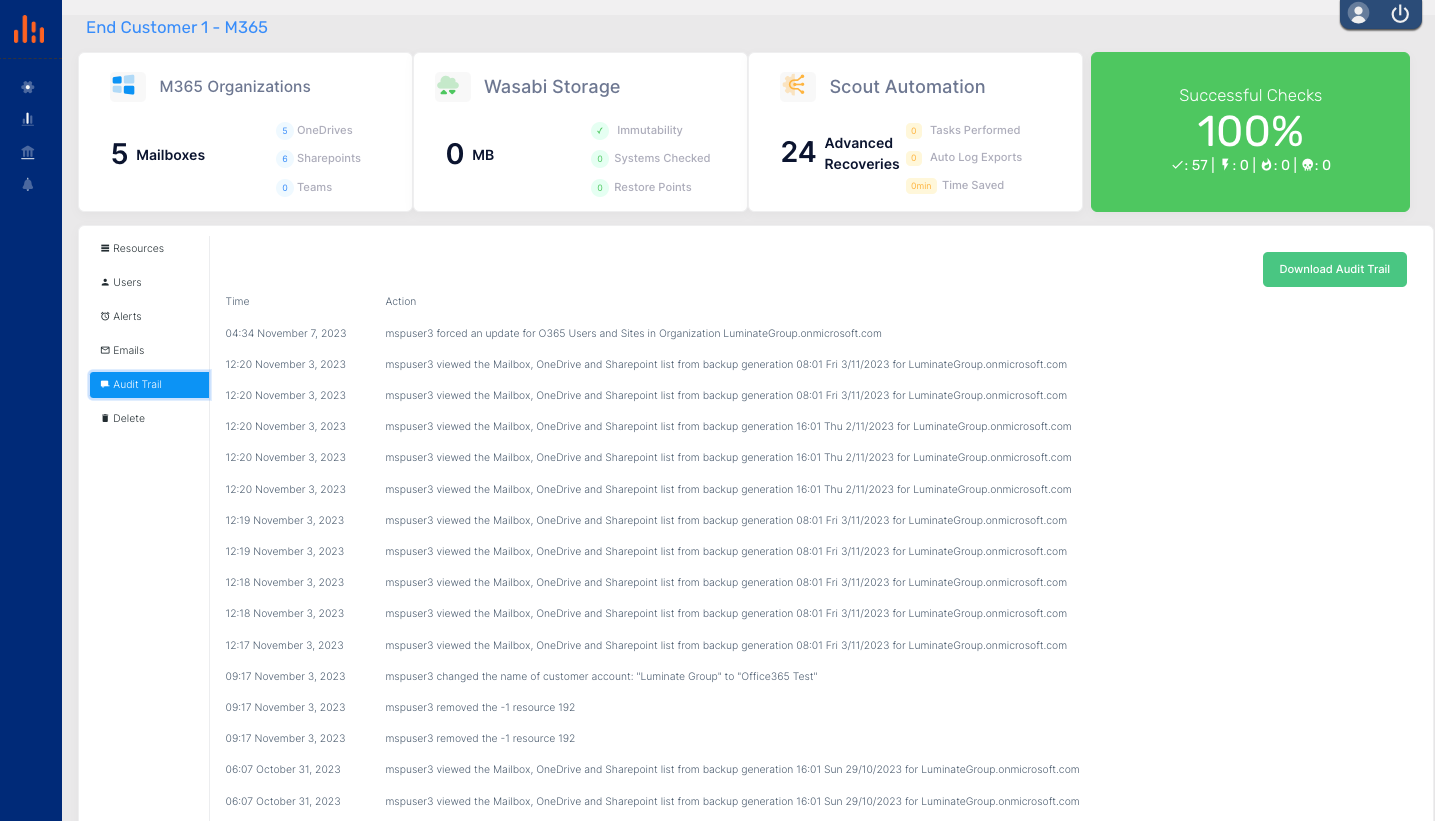 Automated backups and reporting
Reduce process management and stay in control of the frequency of automated backups daily or three times per day according to your clients' RPO requirements. Automated reporting for your MSPs and end users reduces admin time.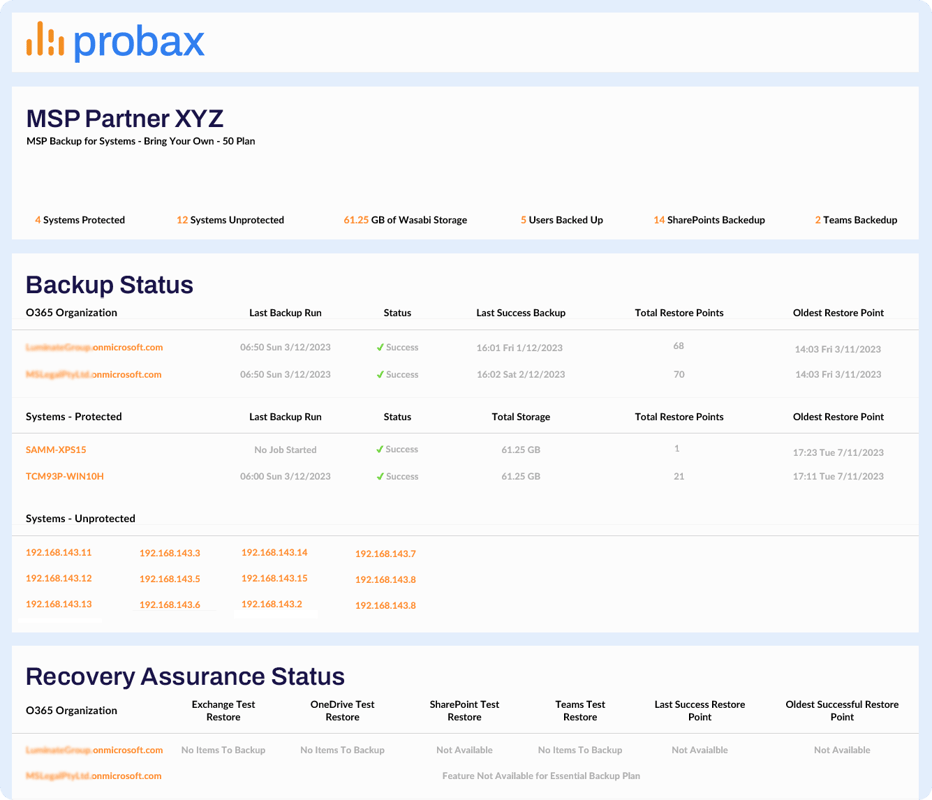 Get started with Probax MSP Backup for Microsoft 365
Get the high performance, scalability and cost efficiencies you need to grow your business, now and into the future.


Backup for Microsoft 365 Frequently Asked Questions
Some of the reasons you need to back up Microsoft 365 data include:
Accidental data deletion: Data loss can happen by accident due to human error or technology failure.

External security threats: Cyberattacks happen more frequently than ever, with malware, SQL injections, phishing, and zero-day exploits being the most serious.

Internal security threats: Malicious insider actions may happen from a bribed or terminated employee.

Compliance and legal requirements: Sometimes, you're required to retrieve files last accessed months ago for legal or compliance purposes. Without a backup, there's no guarantee that these files weren't permanently deleted, even by accident.

Teams data structure: Since Teams is often used as a central hub for M365 data from other apps like SharePoint and OneDrive, protecting Teams data is important.

Managing hybrid email deployments and migrations: M365 backup solutions can make managing hybrid email deployments easier while also treating exchange data the same.
The Microsoft 365 Shared Responsibility Model states that it's the organization's responsibility to protect and control its data, regardless of whether they use Microsoft's SaaS applications.

On the other hand, Microsoft's responsibility is limited to maintaining its global infrastructure and increasing uptime for its services to keep the customers satisfied. It doesn't have any native backup options.

Based on that, Microsoft recommends customer organizations that use the Microsoft 365 suite adopt a 3rd-party data protection or backup solution to be able to recover data in case of accidental data loss or cyberattacks.
When it comes to Microsoft 365 security, both Microsoft and the customer share responsibility for data security.
Microsoft's security responsibilities are limited to:
Securing the physical data centers

Protecting the identification and authentication of its cloud services, and

Securing the admin and user controls in Office 365.
On the other hand, the end user organization is responsible for the protection of its data from ransomware, accidental data deletion, and other threats. Data loss prevention is only possible with a 3rd party solution like Probax Backup for Microsoft 365 powered by Veeam and Wasabi.
Microsoft's data retention policy is used to protect Microsoft 365 data from being permanently deleted. These include emails, documents, and files. Retention policies can be applied with retention labels that enable users to customize retention settings for individual documents, folders, emails, and files.
You can store Microsoft 365 data on object storage cloud solutions. With Probax, we make storage easy for you with Wasabi.
Yes, you can back up Teams data with Backup for Microsoft 365. However, you must familiarize yourself with how Teams work first.

Teams is actually not a self-contained app; it's basically an abstraction layer that combines data from other M365 apps, such as OneDrive and Exchange Online, in one place.

So why is it important to back up Teams data? Can't you just back up the data of the other apps? Well, while backing up Exchange data, SharePoint Online data, and OneDrive data will protect the data associated with those apps, you'll lose all the members, settings, team structure, or other configurations you've set up in Teams.

Not every Microsoft 365 backup tool is capable of creating backups for Teams data. The data protection vendor provider must have access to the latest Microsoft APIs, and that's one of the reasons Veeam Backup for Microsoft 365 backup solutions deliver more value than other providers in the market.

The APIs allow you to back up all the files of your M365 app from their sources as well as the configurations and metadata in applications like Teams, providing you with a well-rounded backup and recovery solution.
Yes, 3rd-party SharePoint backup services such as MSP Backup for Microsoft 365 can help you back up and restore SharePoint data. This includes protecting your SharePoint admin center documents and library lists, as well as SharePoint sites and all your SharePoint data.
Microsoft incorporates built-in data replicas in its Microsoft 365 products, which basically replicate data from one data center to the other. This feature can be useful in case one of Microsoft's data centers is down for some reason. So, instead of losing your data or being unable to access it, the replica will help you continue your operations normally.

However, it's important that you don't confuse replication with backups. You should also keep in mind that you don't actually "own" the replica, Microsoft does. In other words, you don't have any control over the replication process or any of the data stored.

That's why Probax MSP Backup for Microsoft 365 is so important.
Yes, with granular Microsoft 365 data protection, you can choose to back up Exchange or SharePoint and OneDrive only, depending on your requirements. Alternatively, in just a few clicks you can opt for a full protection bundle to back up all of your Microsoft 365 data, including Teams.
No, Microsoft's native versioning feature isn't enough to protect and retain your data. While versioning can help you view and restore older versions of a file, it won't recover deleted files for you. Also, versioning doesn't provide protection against security threats.

A Microsoft 365 backup solution saves a copy of your data in an off-site location to make it recoverable in case of disasters. This is also more effective than a recycle bin which retains data for a limited period.
Yes, Probax MSP Backup for Microsoft 365 is a turn-key, standalone solution that bundles Veeam Backup for Microsoft 365 and Wasabi Hot Cloud Storage costs into a fixed monthly cost per user. All configuration and management of Microsoft 365 data is performed in our multi-tenant portal.
Using a third-party cloud backup service like Probax powered by Veeam to protect and restore SharePoint files has numerous benefits, which include:
Retaining data after account deletion. If a user account is deleted, you'll still be able to restore SharePoint data.

Efficiency. A third-party backup tool makes it easier to manage backups of SharePoint files for teams of all sizes more efficiently.

Access during outages. If M365 is down, you'll be able to access your SharePoint data using the saved backup.

Automatic backup scheduling. Schedule your SharePoint backup data on an hourly, daily, weekly, or monthly basis depending on your data retention requirements.

Security. M365 SharePoint backup solutions provide you with more admin control, as well as increased protection against ransomware threats.
Yes, Probax Backup for Microsoft 365 enables Managed Service Providers (MSPs) to provide their customers with end-user access for a self-service recovery solution.
Veeam Microsoft 365 backups are protected with encryption for data in object storage, in addition to multi-factor authentication that requests additional security requirements with login credentials.
Yes, Probax and Veeam will help you meet compliance needs by enabling you to store and restore business data, files and content databases on long-term retention policies. As a result, you'll be able to meet compliance and regulatory requirements. Please refer to www.probax.io/compliance for more information.
Yes, Probax MSP Backup for Microsoft 365 is easily scalable, no matter how many users an organization has or scales up to. It enables you to back up and protect larger M365 deployments with one simple installation.

Also, maximum file-size limits won't be an issue since the installation integrates automated scale-out of the repository.
Accidental deletion is one of the primary causes of data loss. However, recovering your Office 365 emails is quite straightforward with 3rd-party backup solutions.

The process typically involves recovering contacts, tasks, mailboxes, hard-deleted files, and messages. Ideally, you'd want your backup vendor to have as many save, export, and send options as possible to ensure an efficient recovery process.

Many vendors also give you the choice to restore your backup data to the original location or a different one depending on the situation.
Without having any Microsoft 365 backups, you won't be able to fully control and access your data.

Whether it's the risk of data loss, human errors, a disgruntled employee, gaps in retention policies and cyber security threats, using M365 products without a backup and recovery solution is a gamble.

Over 80% of IT professionals reported losing at least some of their organization's M365 data, and in many cases, the reason is a simple human error.

As a result, disaster recovery and business continuity plans need to factor in MS Office 365 backup and recovery.